Peacock Awards
Annual Social Media Awards,
Amman, Jordan
THE MOST PRESTIGIOUS SOCIAL MEDIA AWARDS
The Peacock Awards honor the best in social media by recognizing & rewarding Organizations & Individuals that are using social media in best & innovative ways.
Peacock Social Media Awards invite any organization, including agencies, brands, services, non-profits, individuals, etc., to enter their most innovative work on social media. To be eligible, the entry must have been at least partially live in 2021
PEACOCK SOCIAL MEDIA AWARD
There are two competitions of the Peacock Social Media Awards: the Influencer competition and the Brands & Organizations competition. Winners for both branches of the competition will be revealed at the World Social Media Forum ceremony.
ThePeacock Awards for Brands & Organizations honor the innovative and creative work professionals are executing in social media and digital through a formal online entry process.! the winners are selected from 3 nominees through a combination of votes from the public and scores from Moments Innovation.
The Peacock Awards for influencers and celebrities, the winners are selected from 8 nominees through a combination of votes from the public and scores from Moments Innovation.
When
Wednesday
23 November 2022
MEET OUR CREATIVE
Keynote Speakers
Eventador 2018 gathered the brightest minds in the tech world. Learn new skills and get insights from experts and practitioners from all around!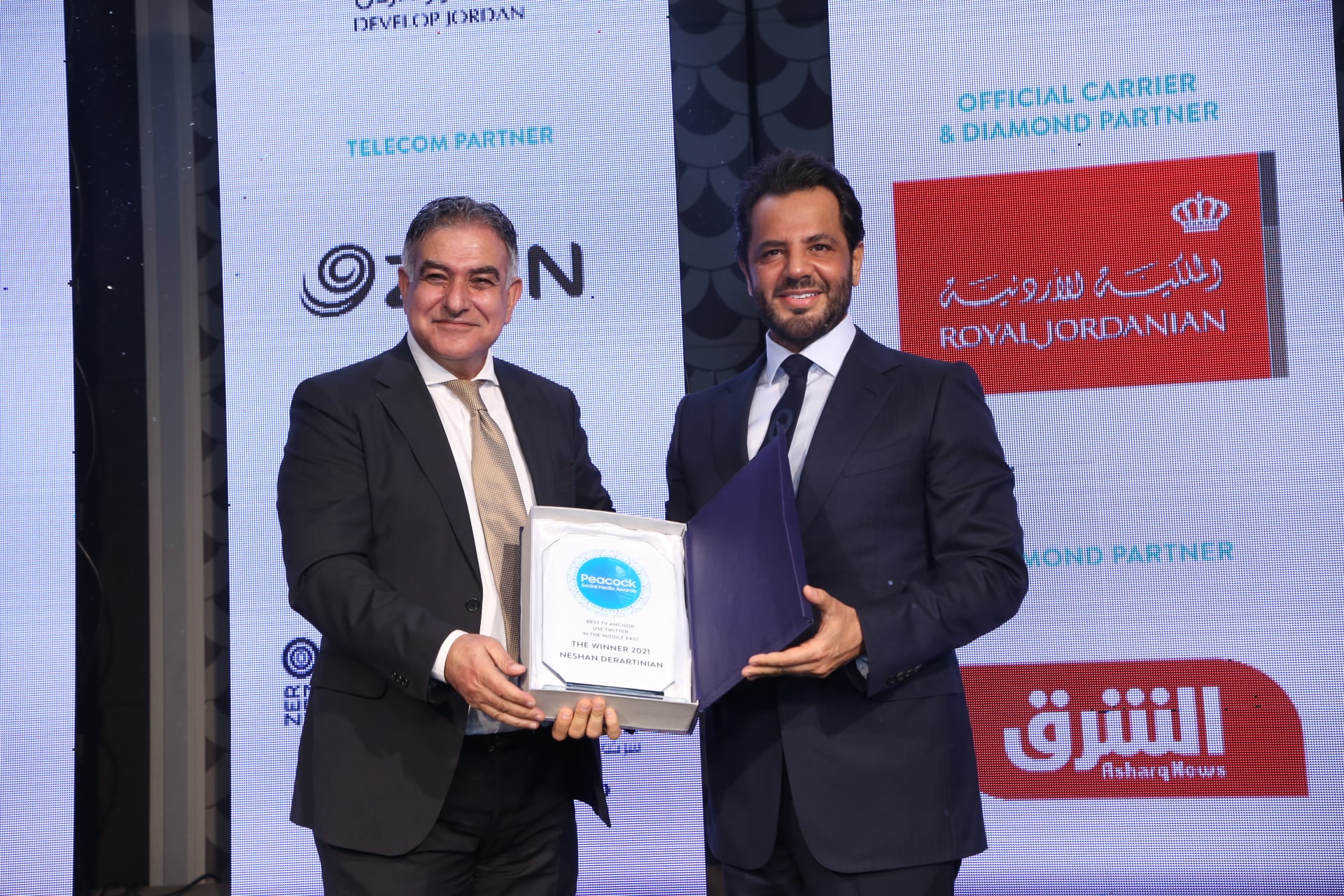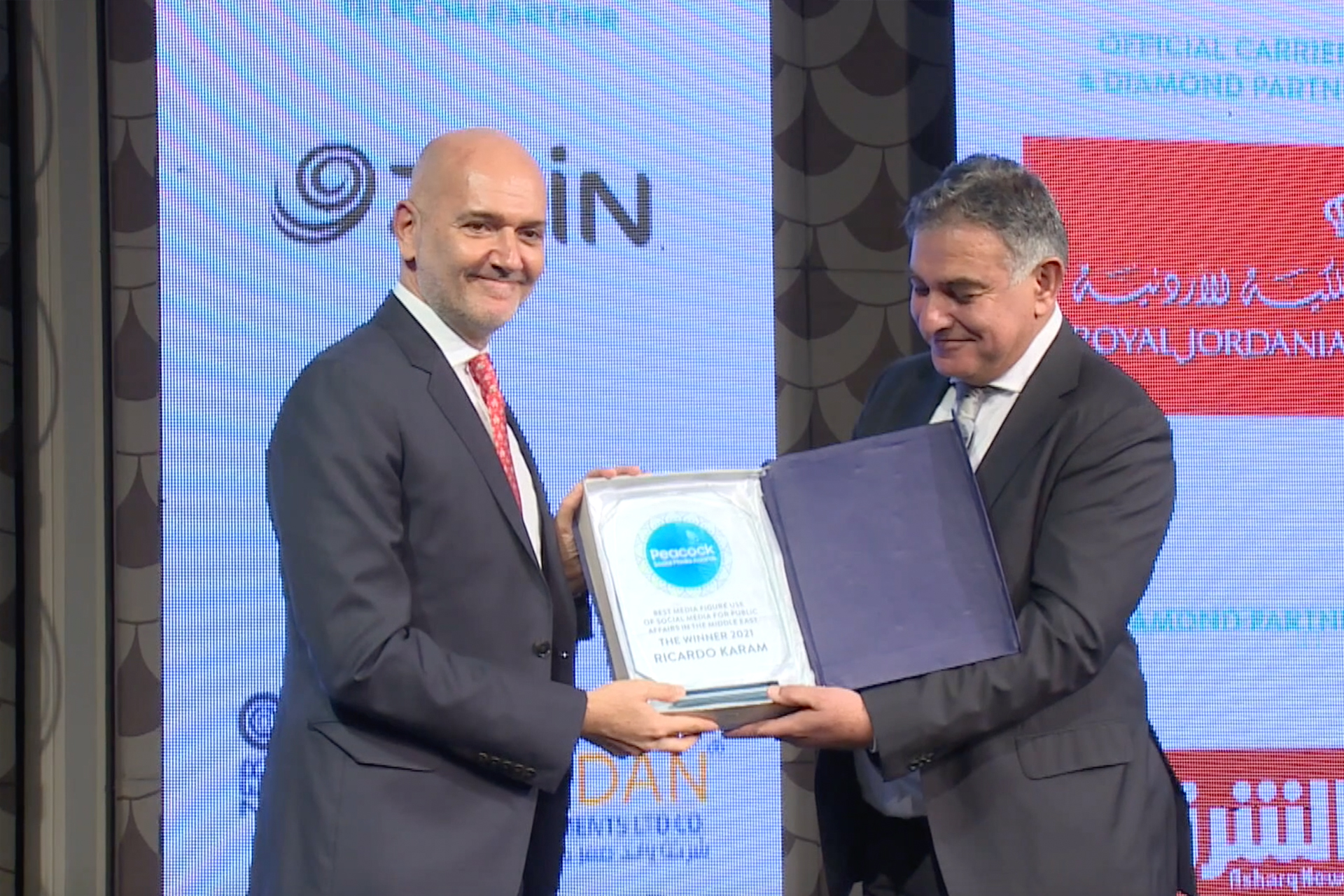 FACTORS THE SOCIAL MEDIA AWARD CONSIDER
All entries are judged on creativity, innovation, and overall effectiveness. You will have the opportunity to fill in the following information.
Describe the objectives and goals that lead to the implementation of your campaign or initiative. Up to 250 words.
Describe your entry strategy, implementation, and key features. Up to 500 words.
Layout the results of your work and how it successfully met your team's objectives and goals. Up to 250 words.
Upload an image that best represents your entry. You may upload multiple images, but only the image selected as the cover photo will appear in your entry header. Your cover photo will be resized to 500 x 300. Images must be .jpg or .png, 5MB max size.
Additional information/links: You may include any additional information that will help judges evaluate creativity and effectiveness, including landing pages, social streams, videos, etc.
CRITERIA
When entering work for the Peacock Awards, remember that your work must demonstrate at least one of the following criteria:
Impact & Engagement: Entries should demonstrate that their work had a positive impact and engagement.
Creativity: Entries should demonstrate that their work is creative.
Strategy: Entries should demonstrate that they implemented effective strategies important to the goals of the cause.
BRANDS & ORGANIZATIONS
Submission Fees
You will need to pay $450 entry fee to make a submission. Once you have paid, you will be able to submit entries. You can submit an unlimited number of entries – please ensure each category you enter has a separate entry FEE. Submit YOUR ENTRY by email to airshaid@momentsinnovation.com
Standard Pass
$
500
Includes access to a full day of talks across the 1 days a lovely lunch and plenty of coffee
Pay Now for an entry
Regular Seating

Yes

Awards Ceremony

Yes
Gain Industry-wide recognition
Shine a light on your outstanding work. There's nothing more valuable than receiving recognition as a leader in the space.
BRANDS & ORGANIZATIONS
Congrats to the Winners of 2021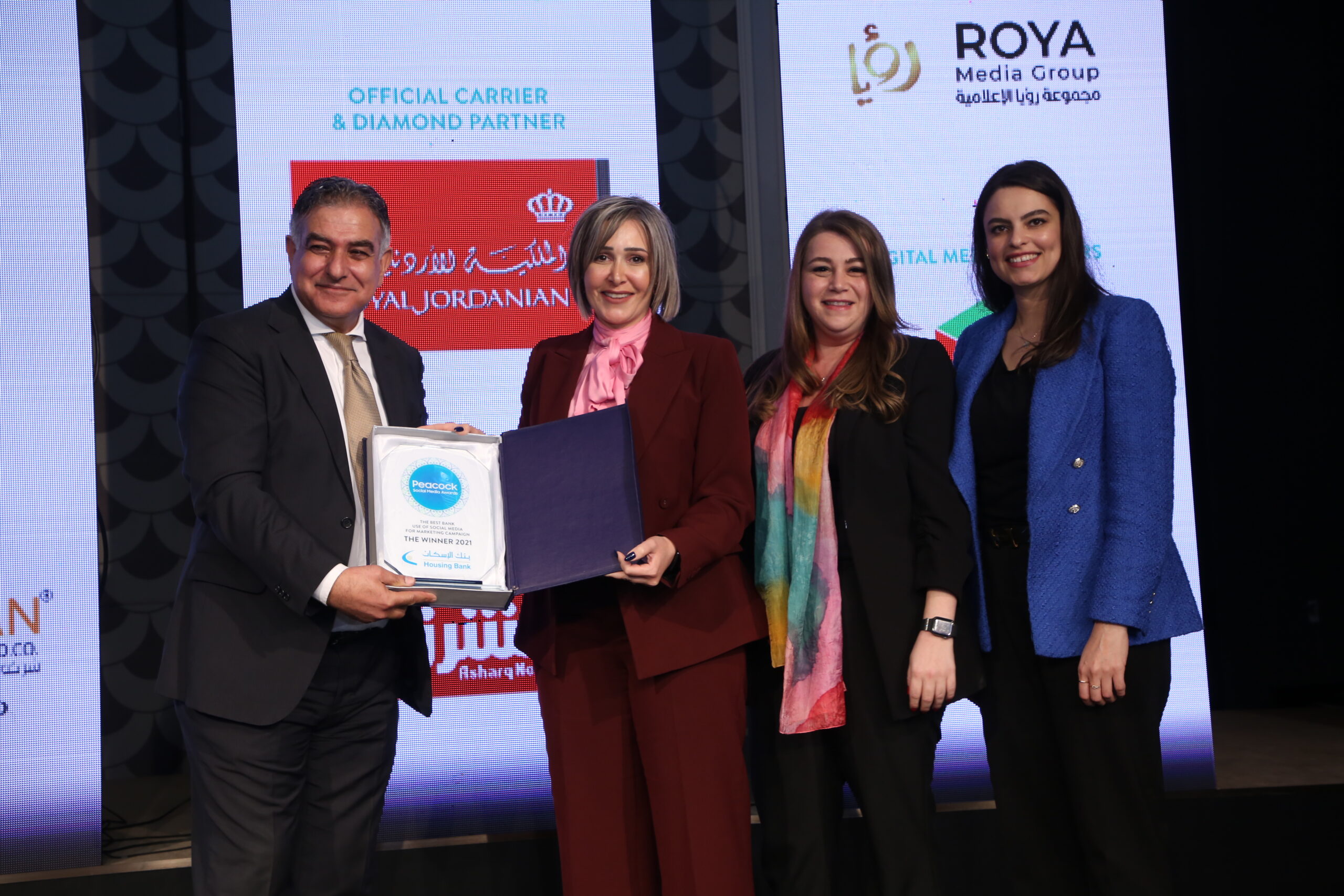 Housing Bank بنك الإسكان
BEST BANK USE OF SOCIAL MEDIA FOR PR CAMPAIGN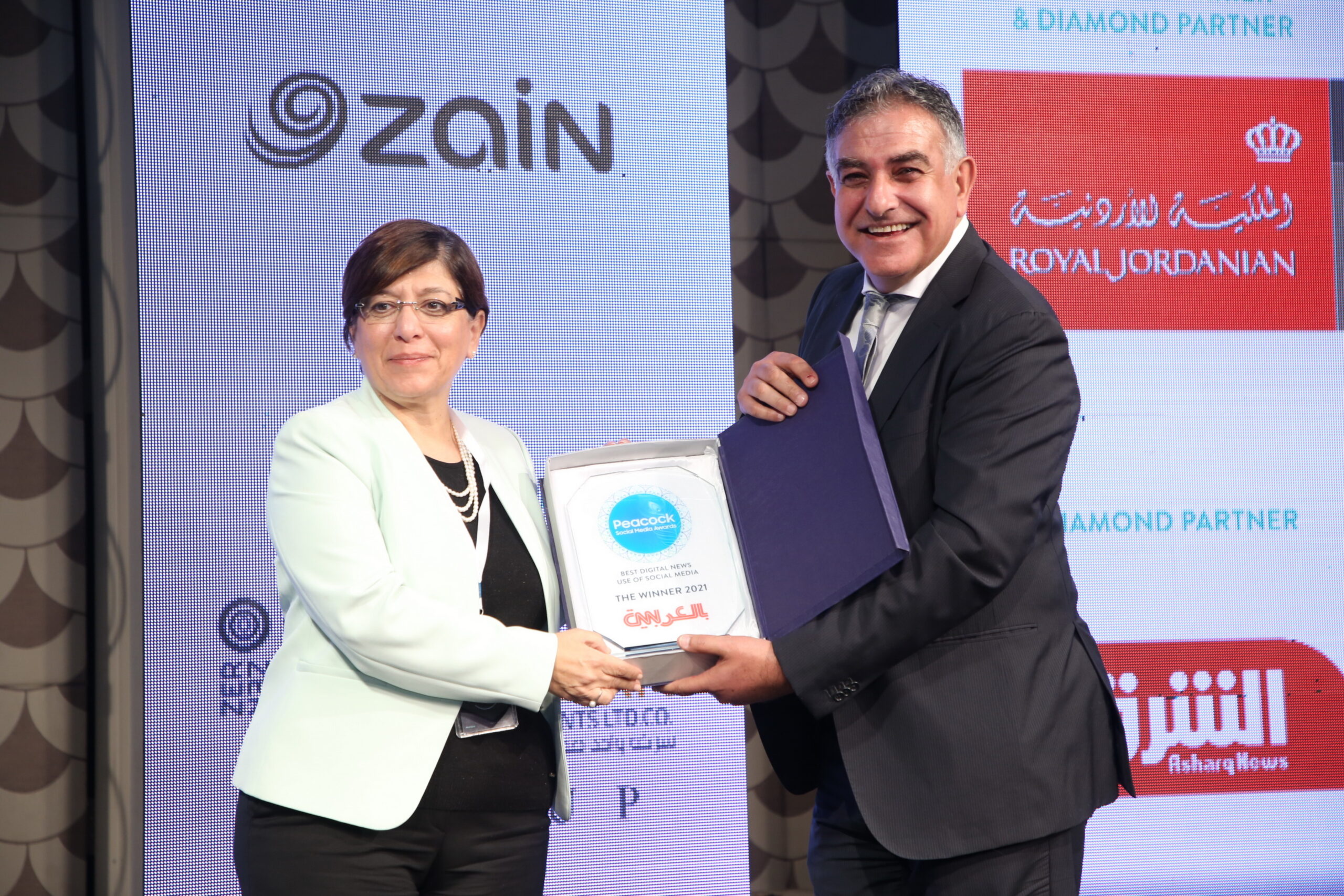 CNN ARABIC
BEST DIGITAL NEWS IN SOCIAL MEDIA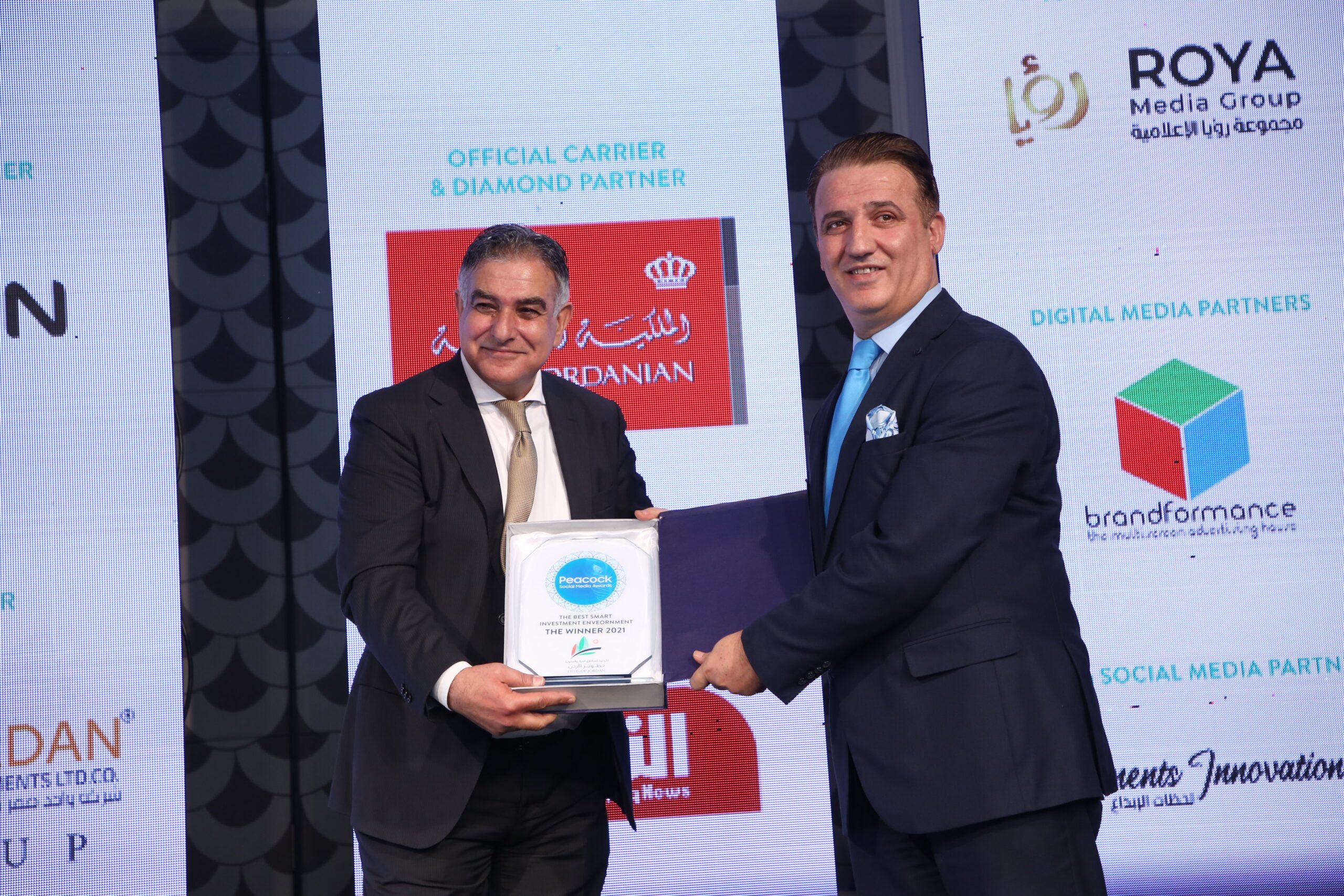 Jordanian free and development zones group
BEST SMART INVESTMENT ENVIRONMENT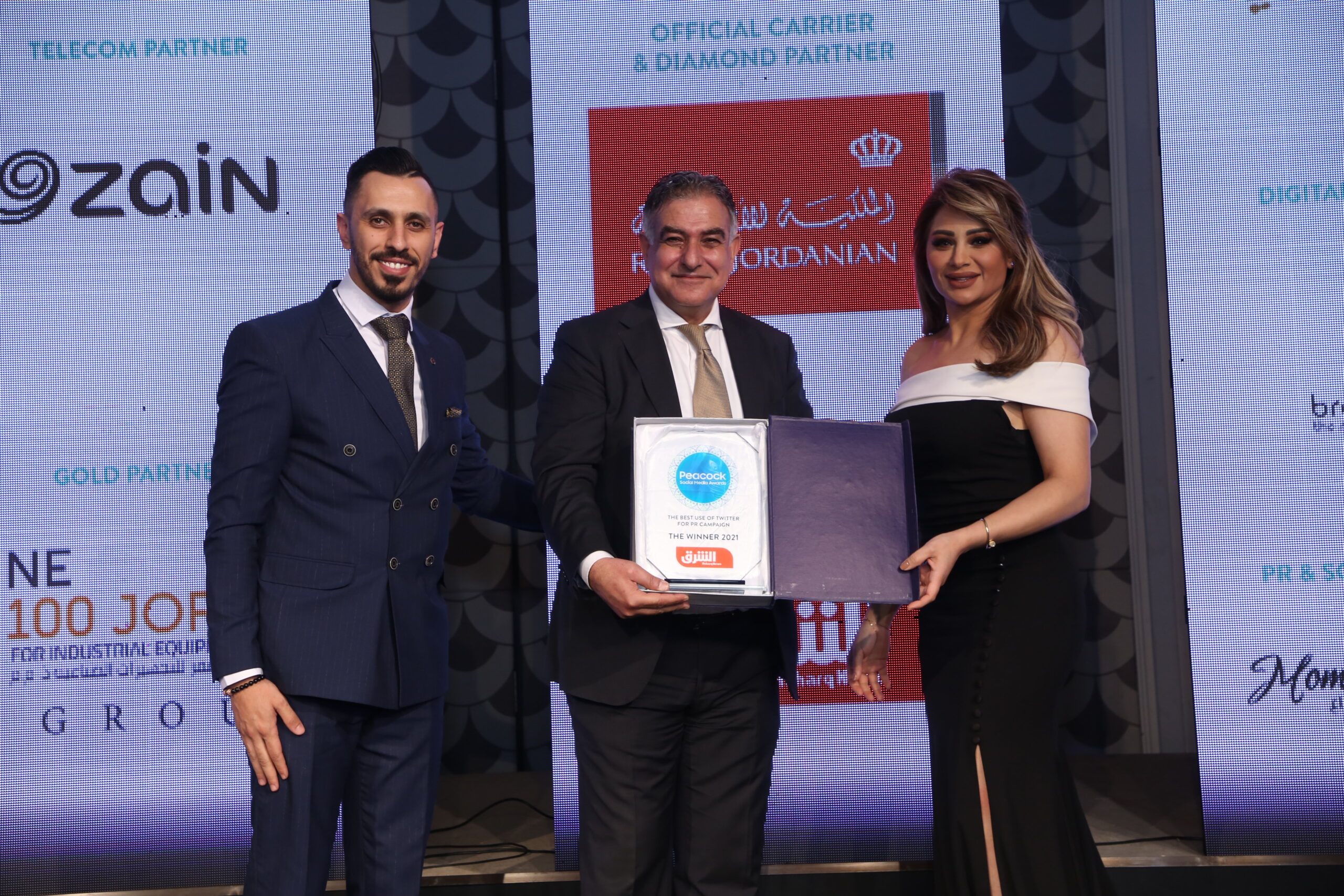 Asharq News الشرق للأخبار
BEST USE OF TWITTER FOR PR CAMPAIGN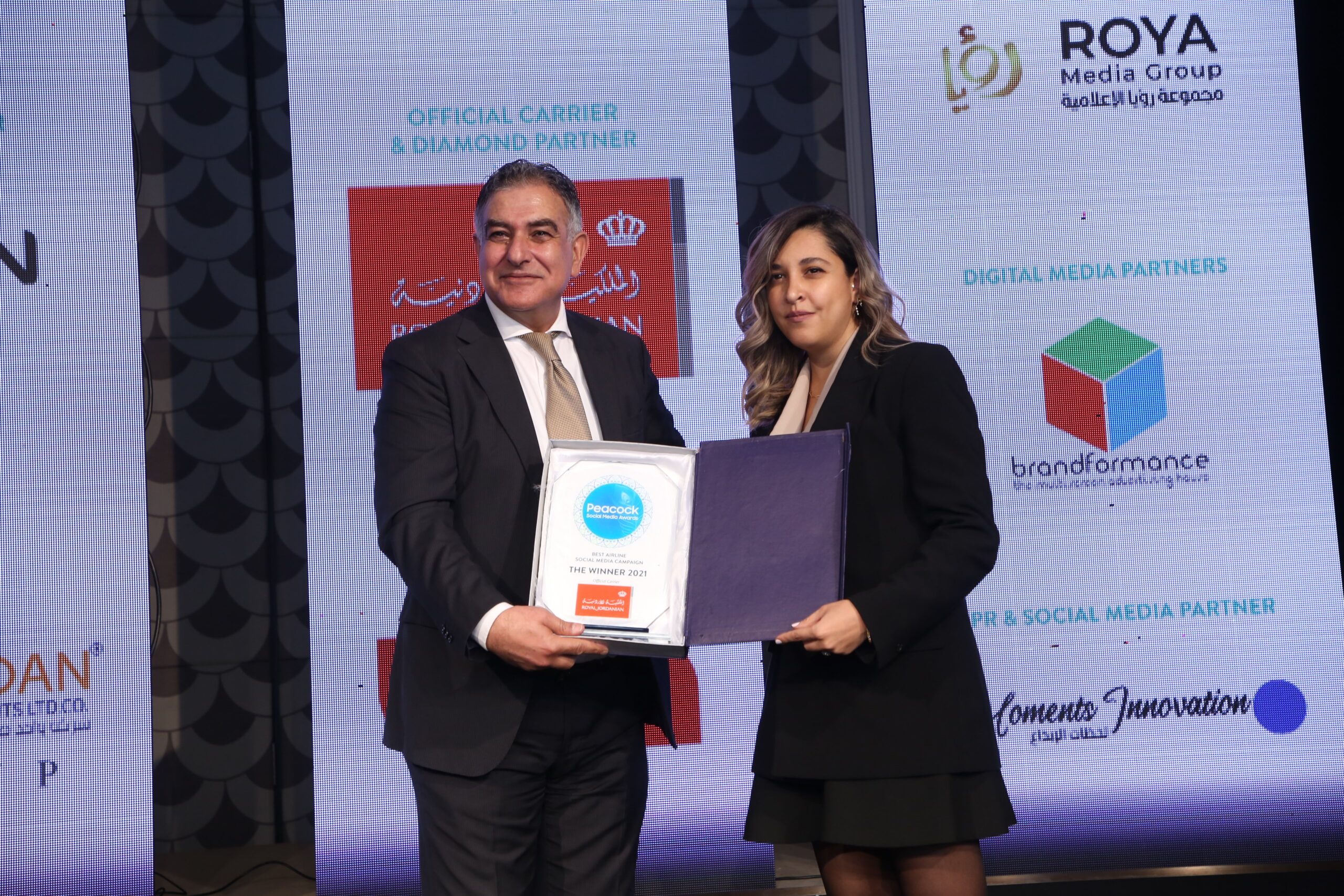 Royal Jordanian
BEST AIRLINE SOCIAL MEDIA CAMPAIGN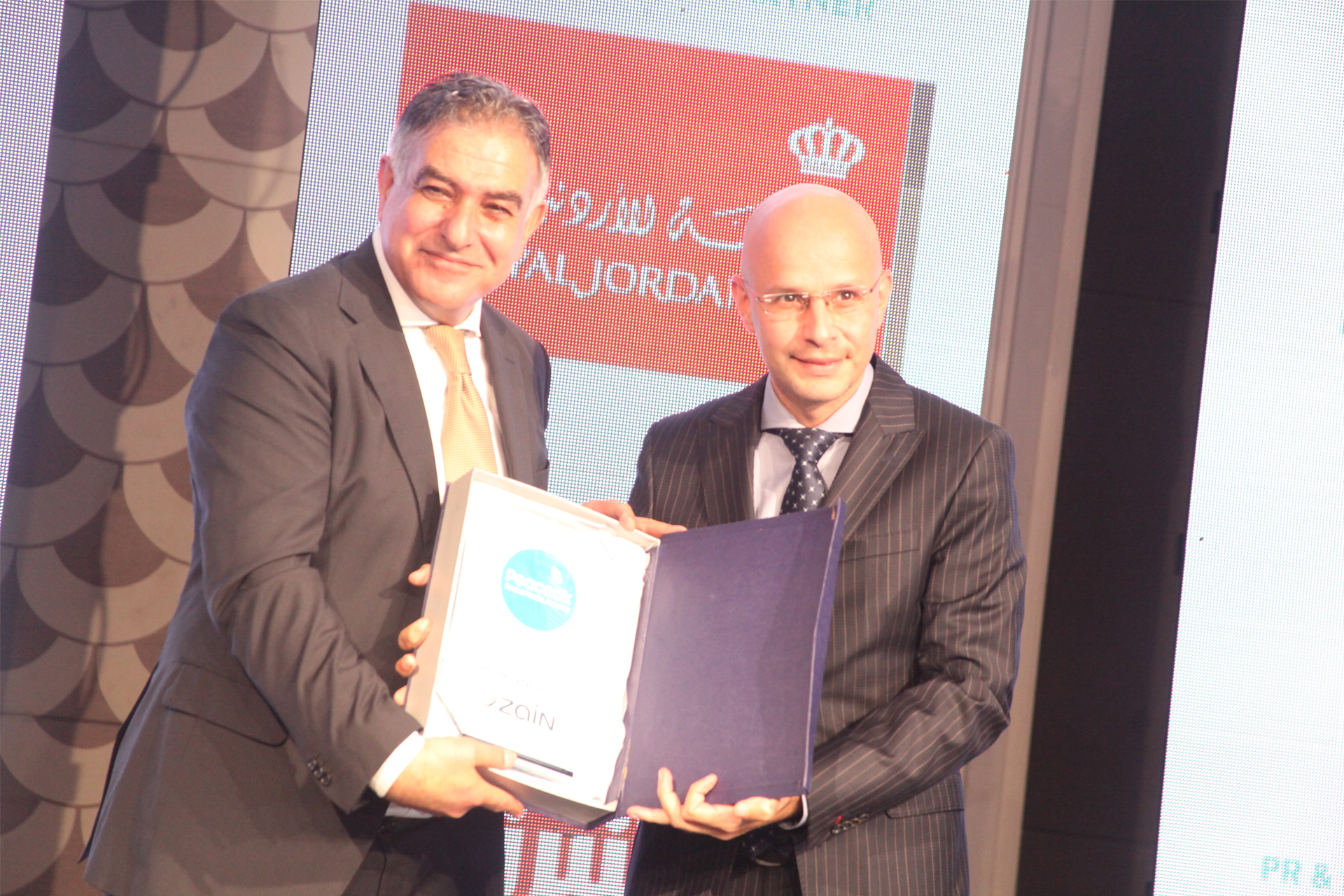 Zain Jordan
BEST TELECOM OPERATOR USE  SOCIAL MEDIA
ROYA Media Group مجموعة رؤيا الإعلامية
BEST MORNING TV SHOW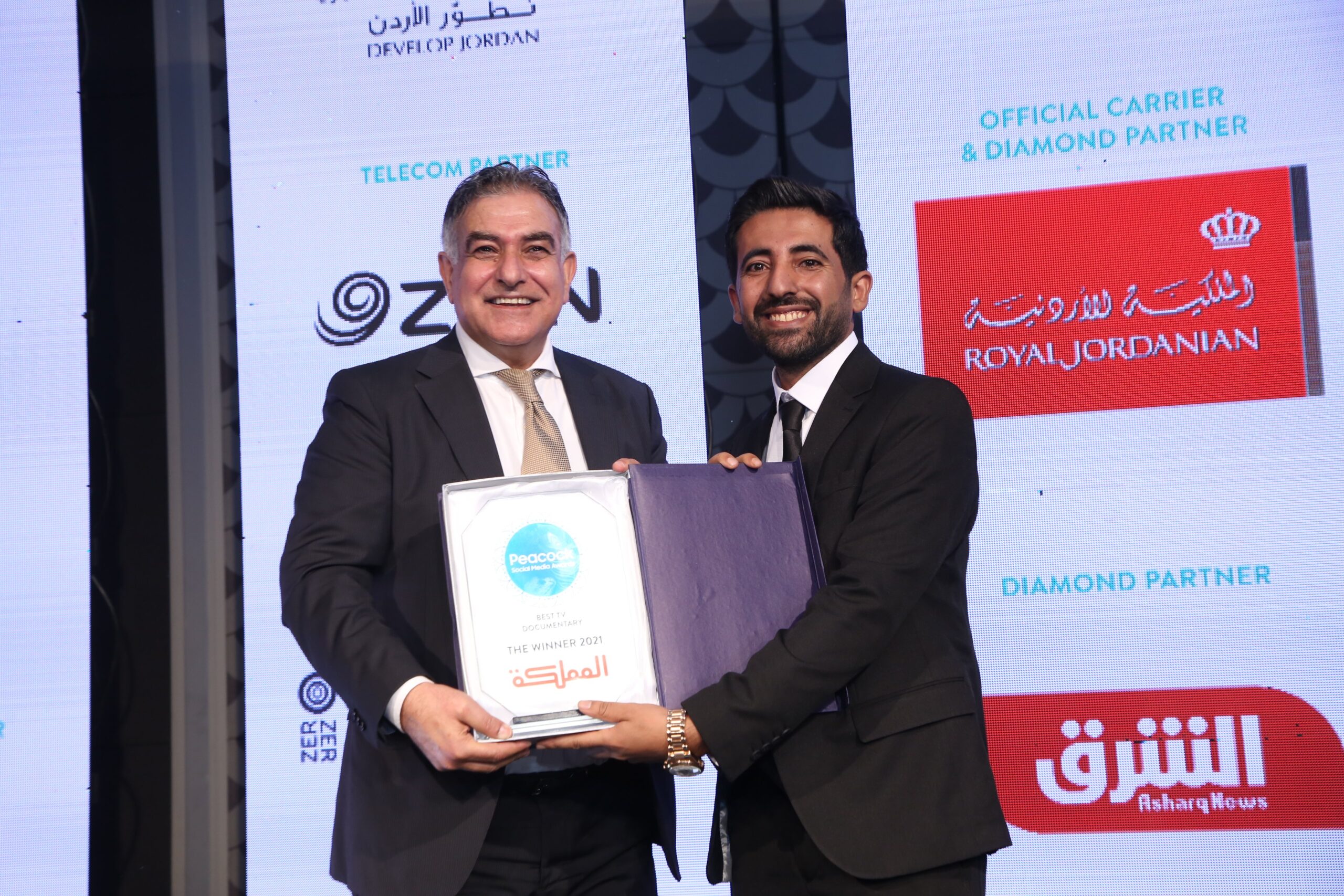 المملكة Al Mamlakah TV
BEST TV DOCUMENTARY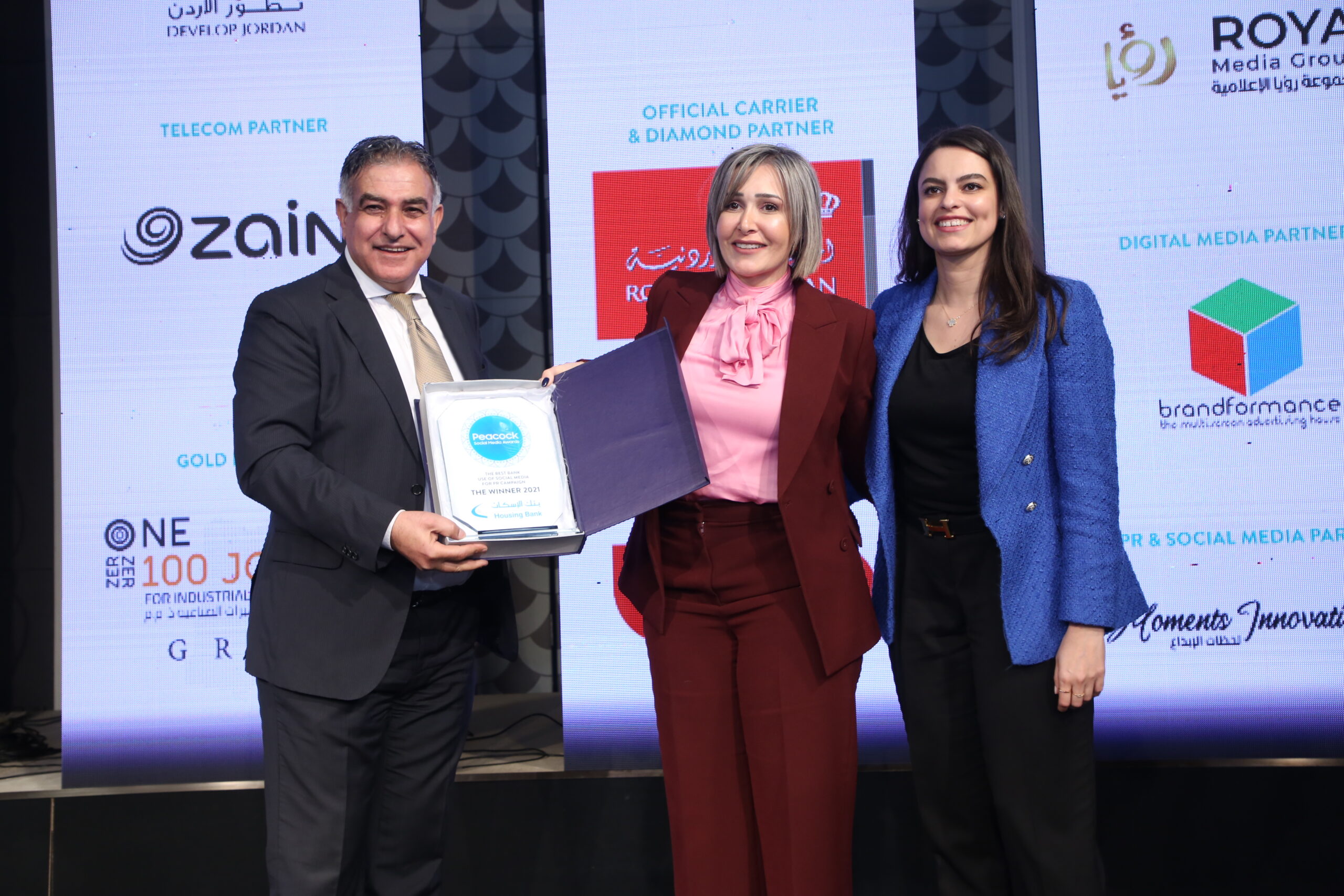 Housing Bank بنك الإسكان
BEST BANK USE OF SOCIAL MEDIA FOR MARKETING CAMPAIGN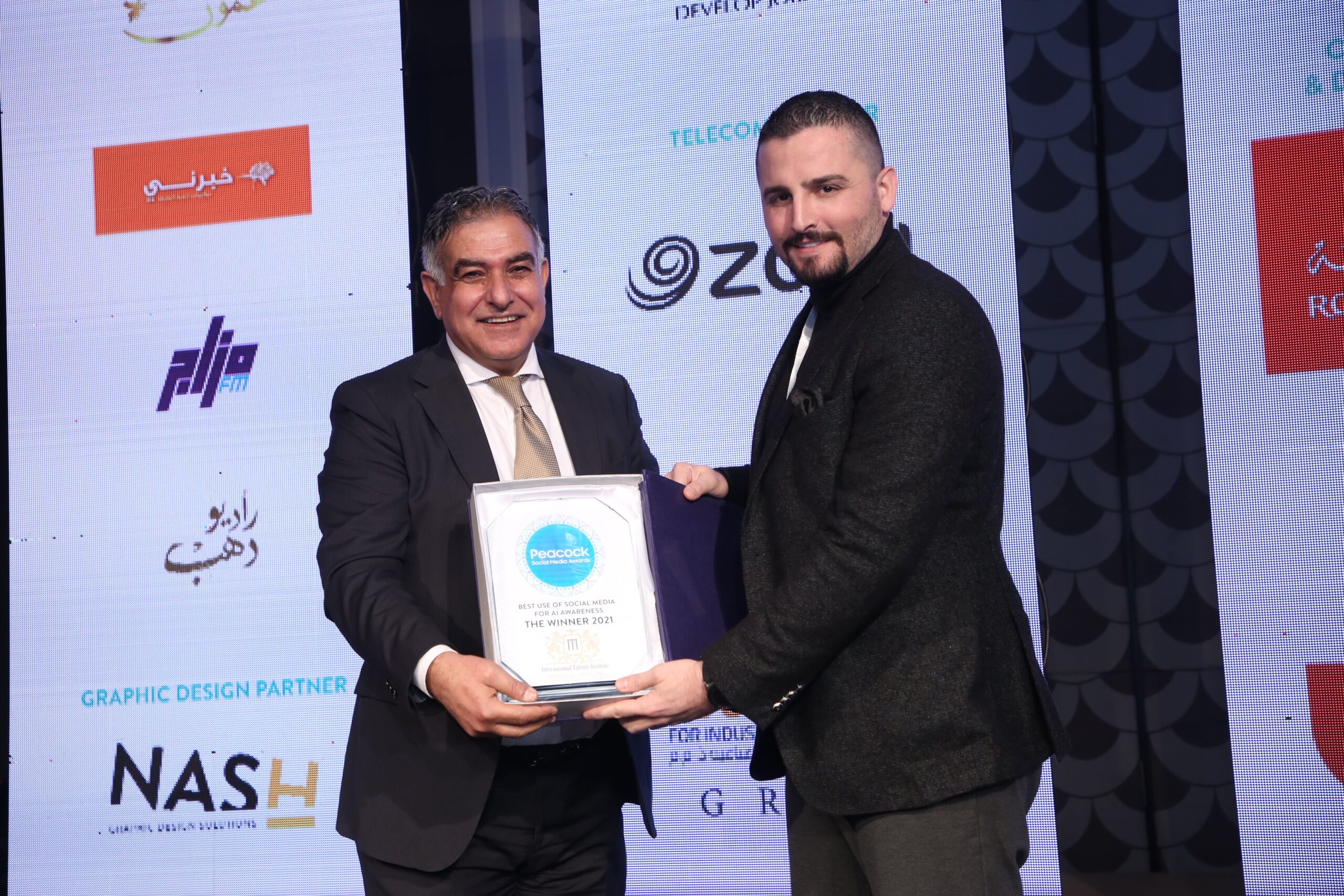 DR RAMI SHAHEEN
BEST USE OF SOCIAL MEDIA FOR AI AWARENESS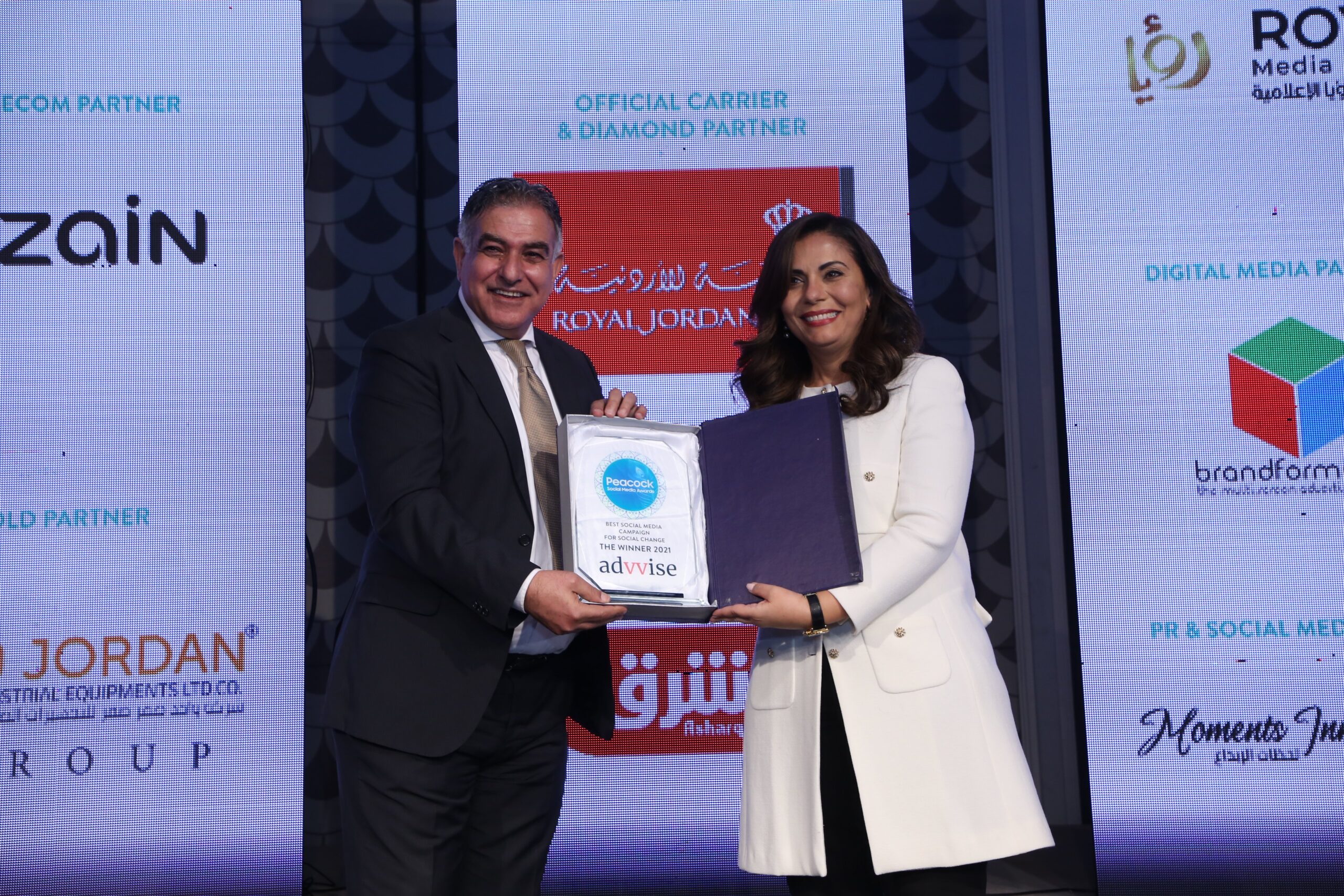 ADVVISE
BEST SOCIAL MEDIA CAMPAIGN FOR SOCIAL CHANGE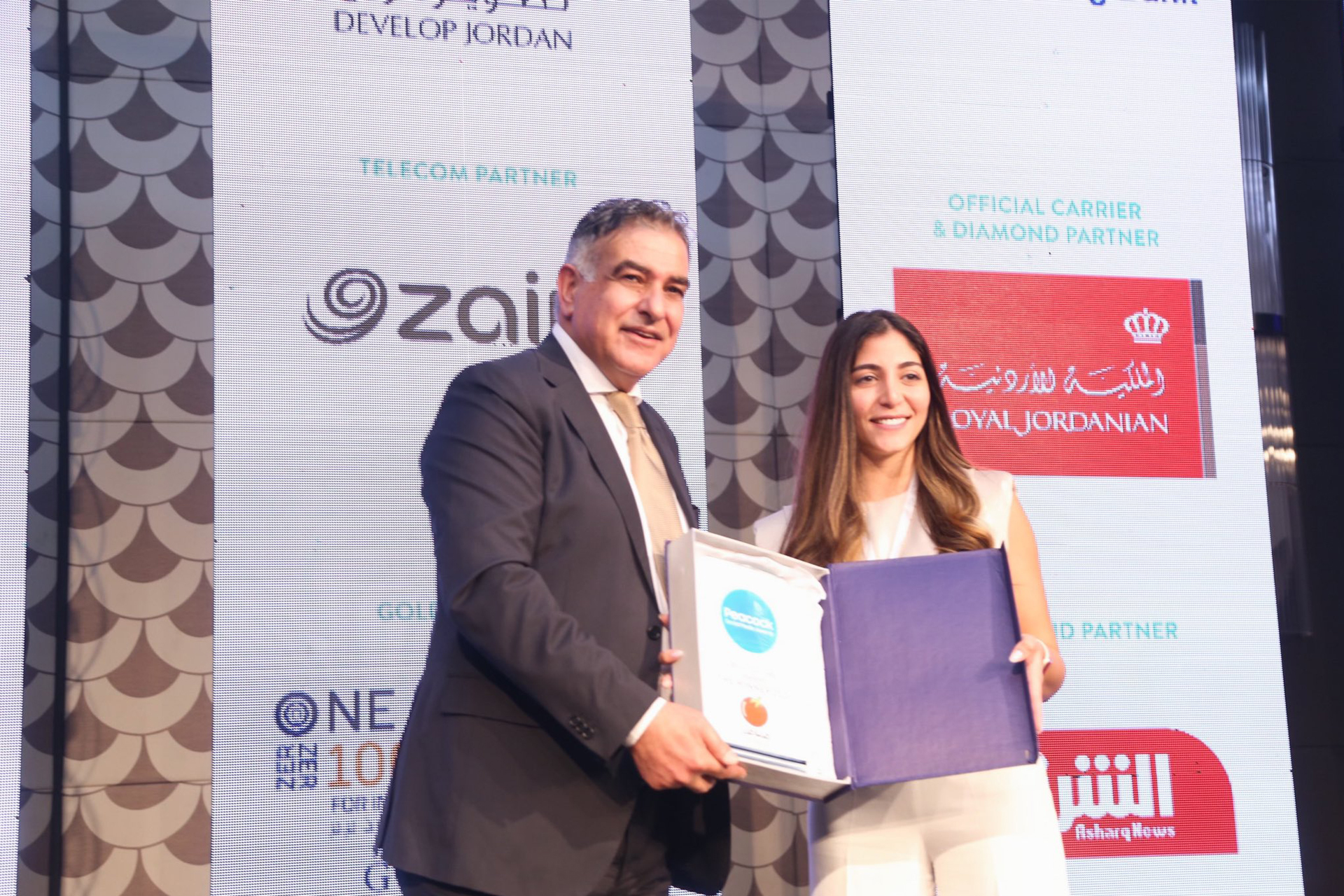 Tamatem Games
BEST YOUTUBE CHANNEL
INFLUENCERS & CELEBRITIES
Congrats to the Winners of 2021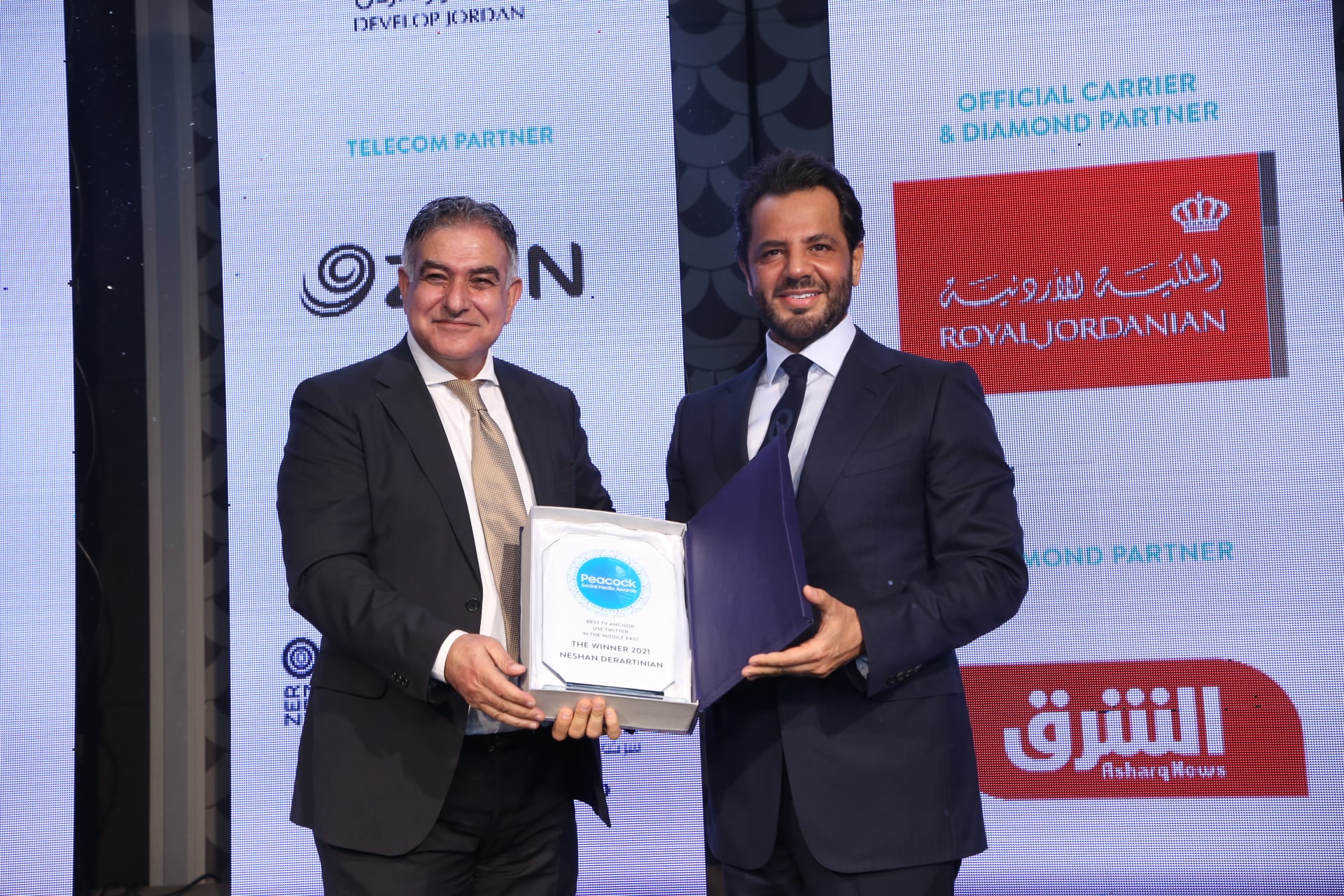 Neshan Der Haroutiounian نيشان
BEST TV ANCHOR USING TWITTER IN THE MIDDLE EAST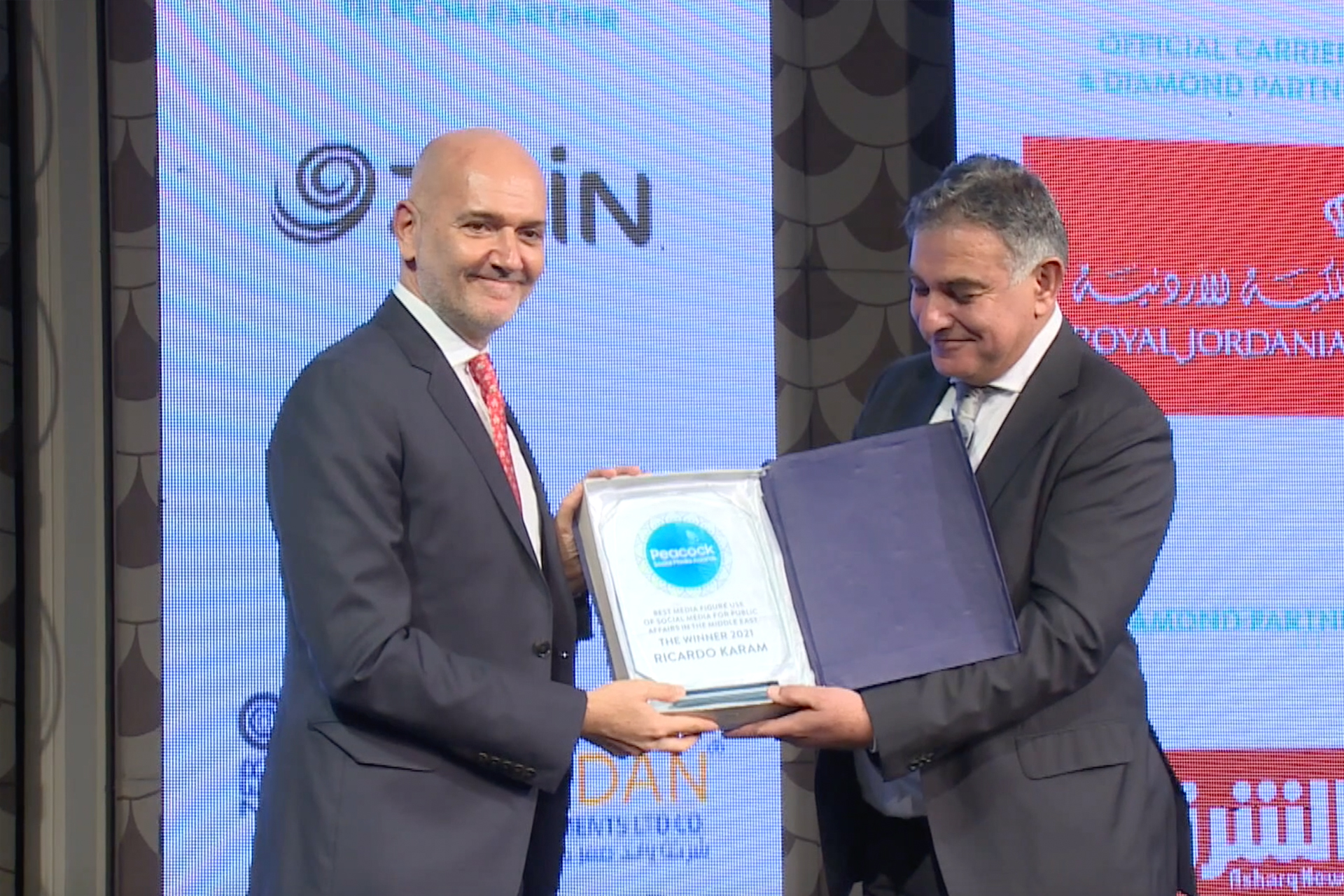 Ricardo Karam ريكاردو كرم
BEST MEDIA FIGURE USING TWITTER FOR PUBLIC AFFAIRS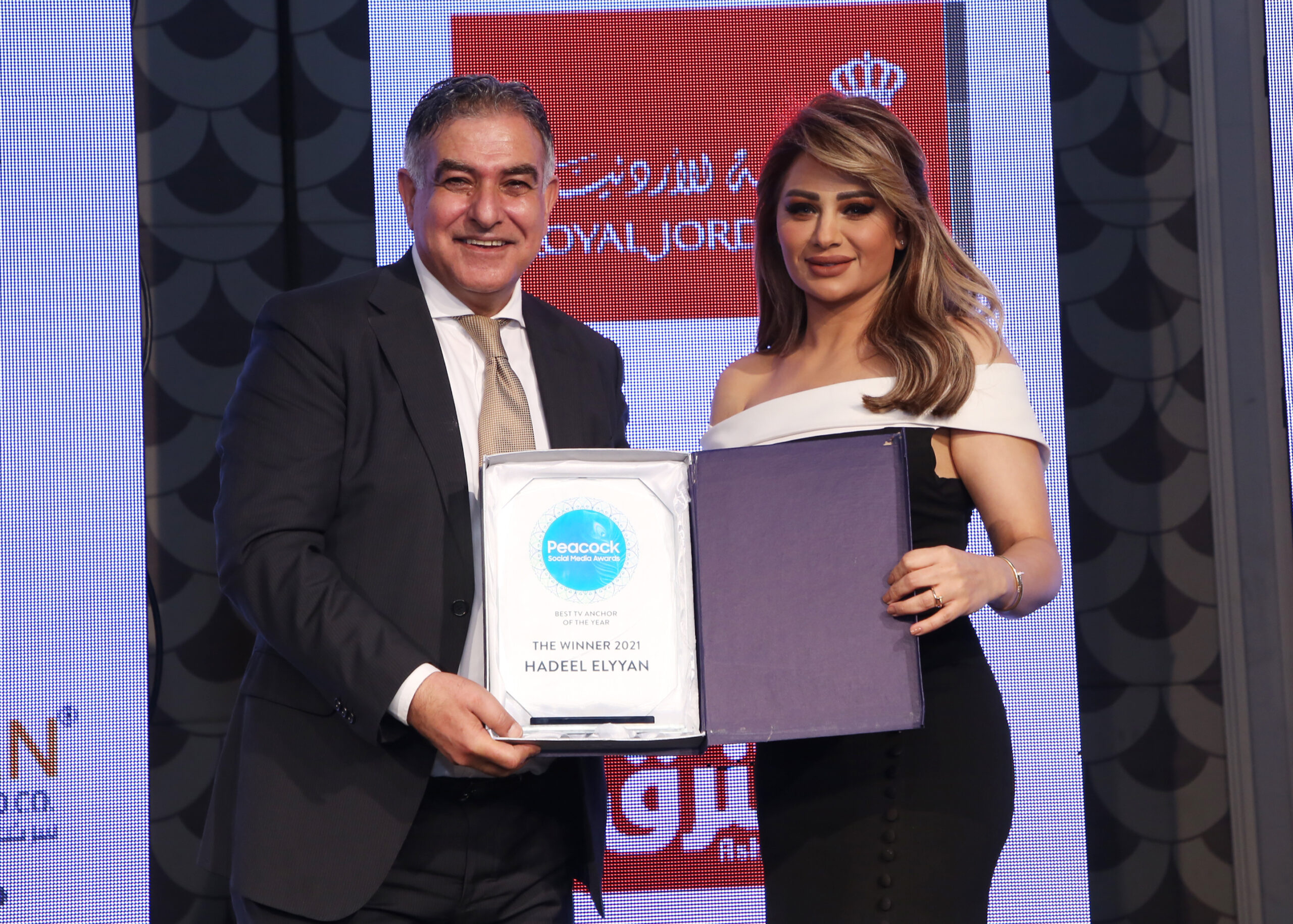 Hadil Eleyan هديل عليان
BEST TV ANCHOR OF THE YEAR IN SOCIAL MEDIA
Randa Azar رندا عازر
BEST TV ANCHOR USING FACEBOOK FOR SOCIAL CHANGE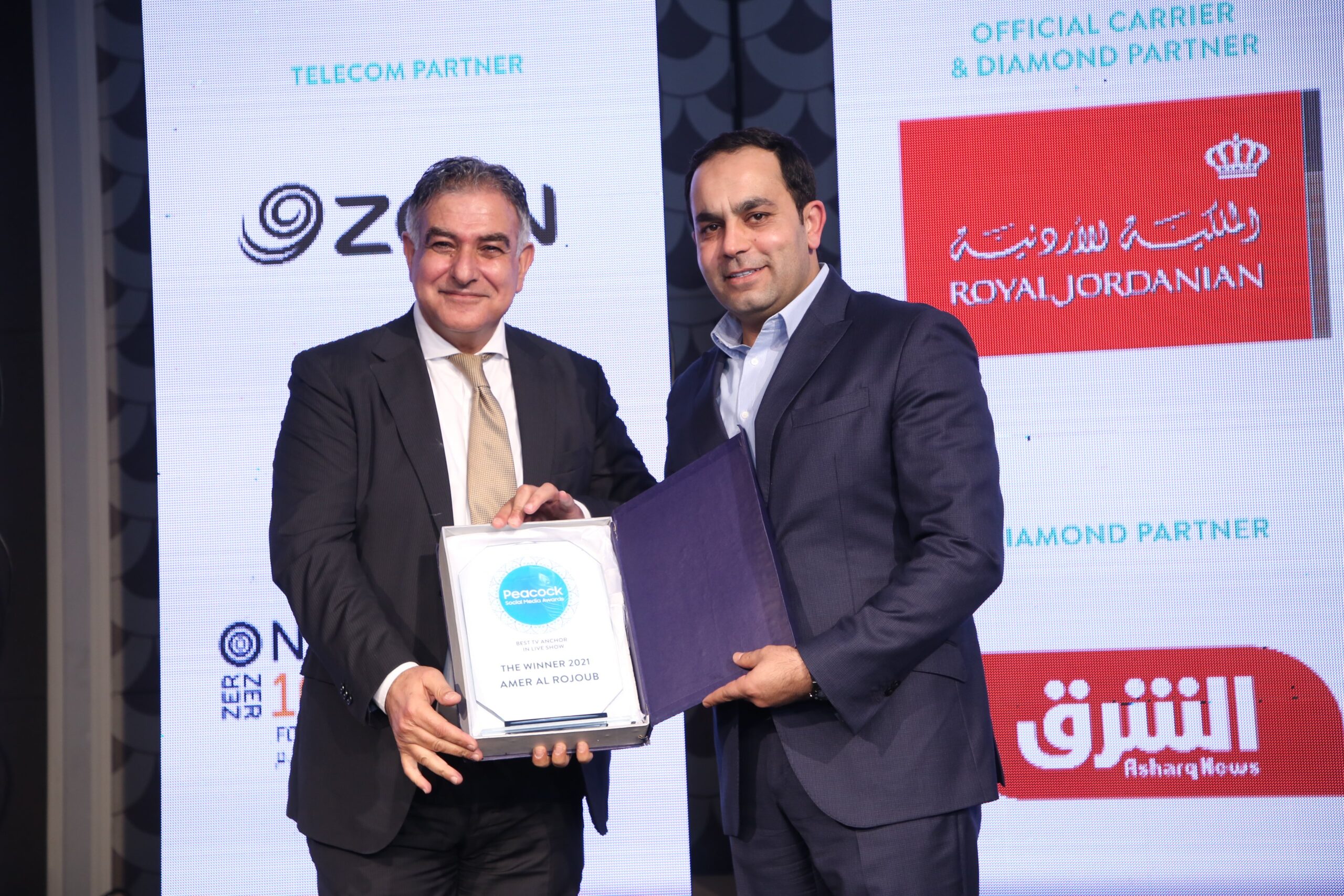 Amer Al Rojoub عامر الرجوب
BEST TV ANCHOR IN LIVE TV SHOW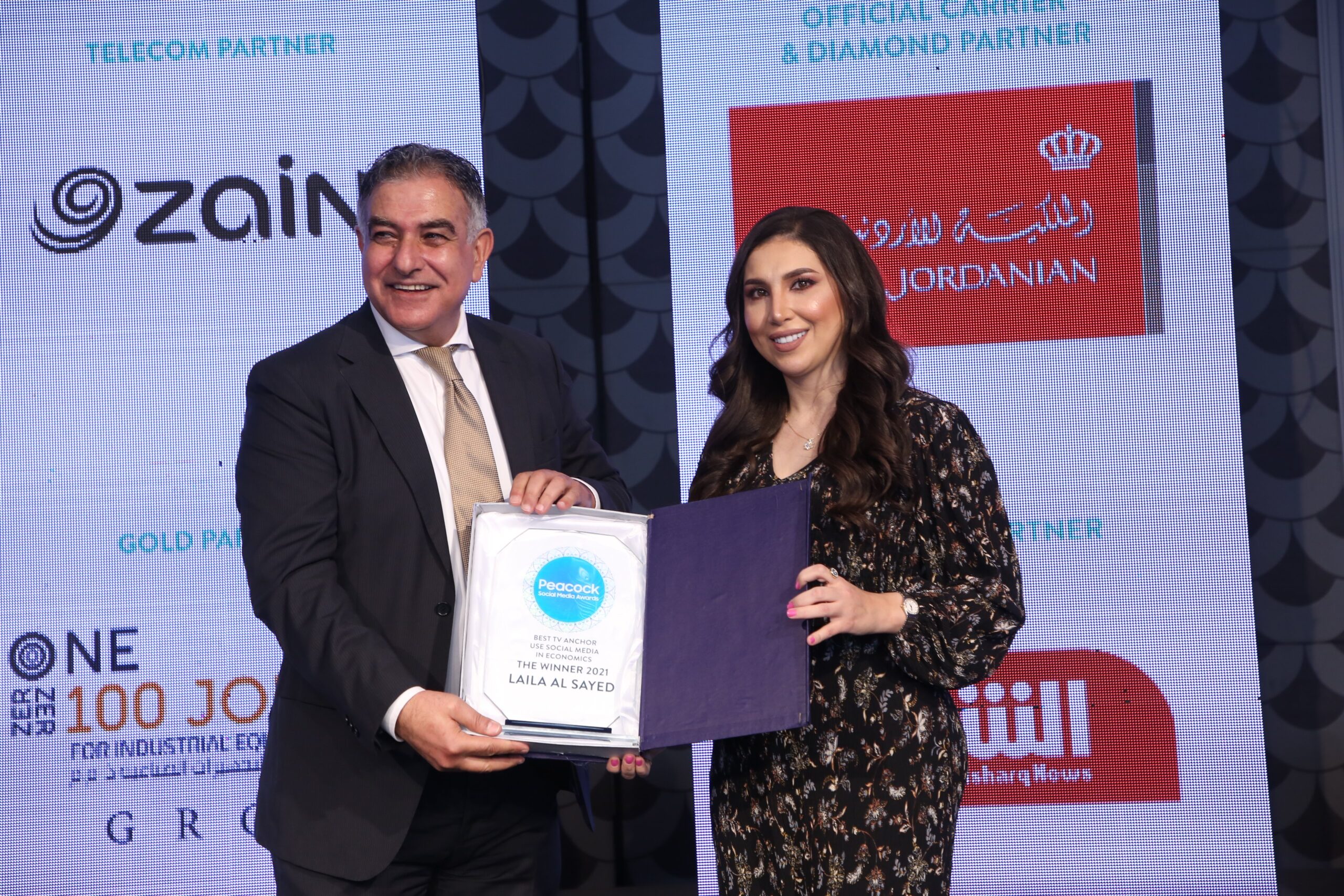 Laila Al sayed ليلى السيد
BEST TV ANCHOR USE SOCIAL  MEDIA IN ECONOMICS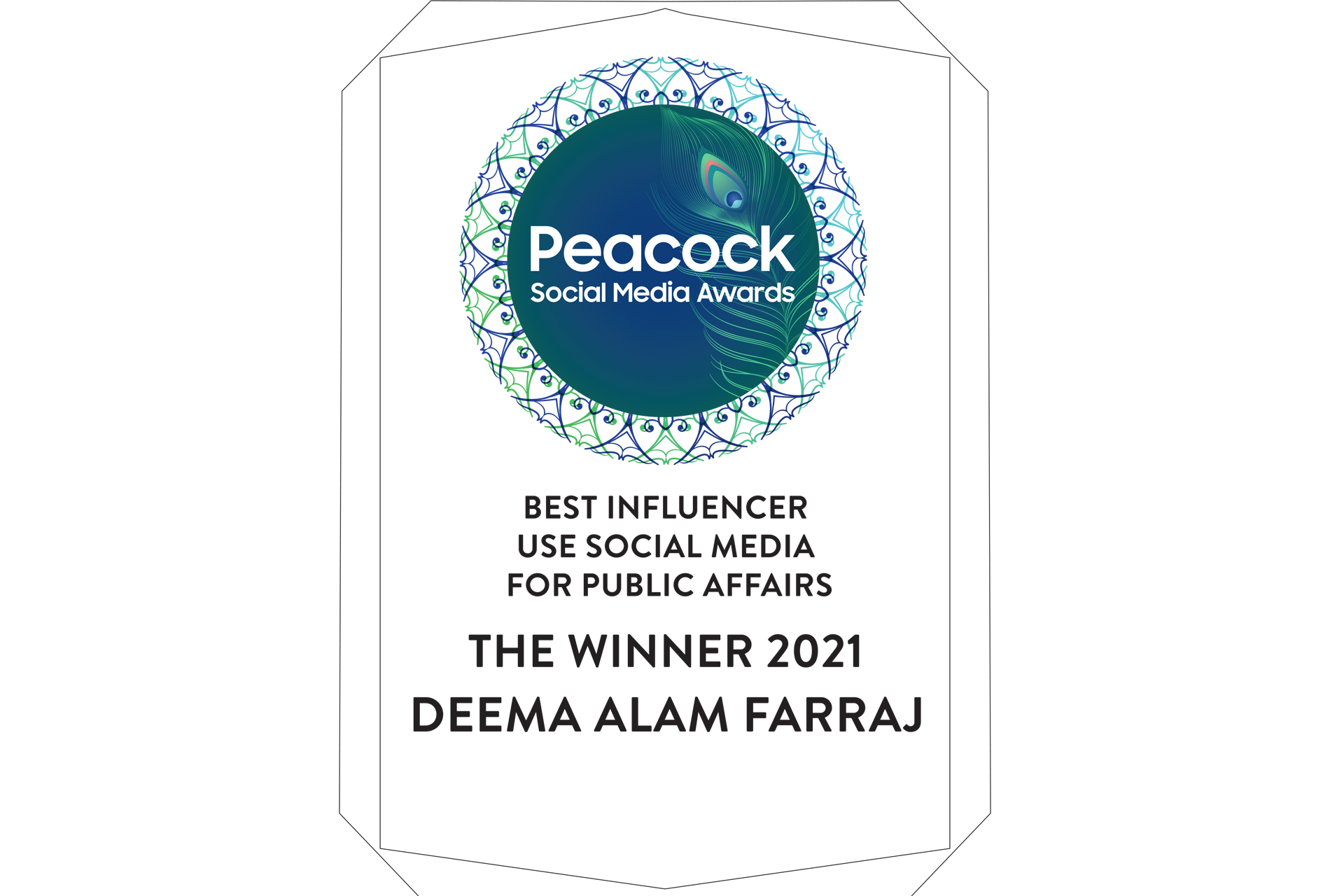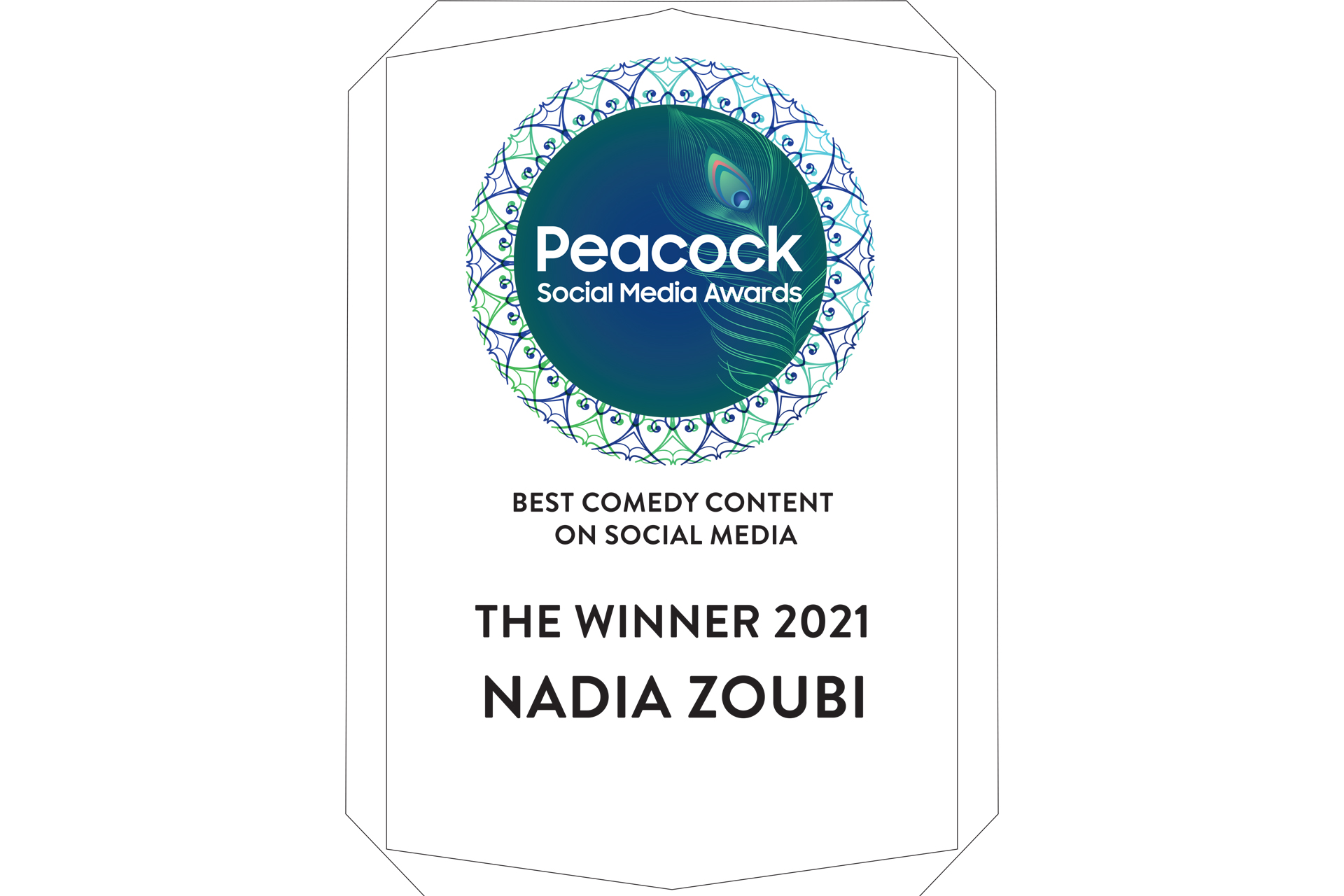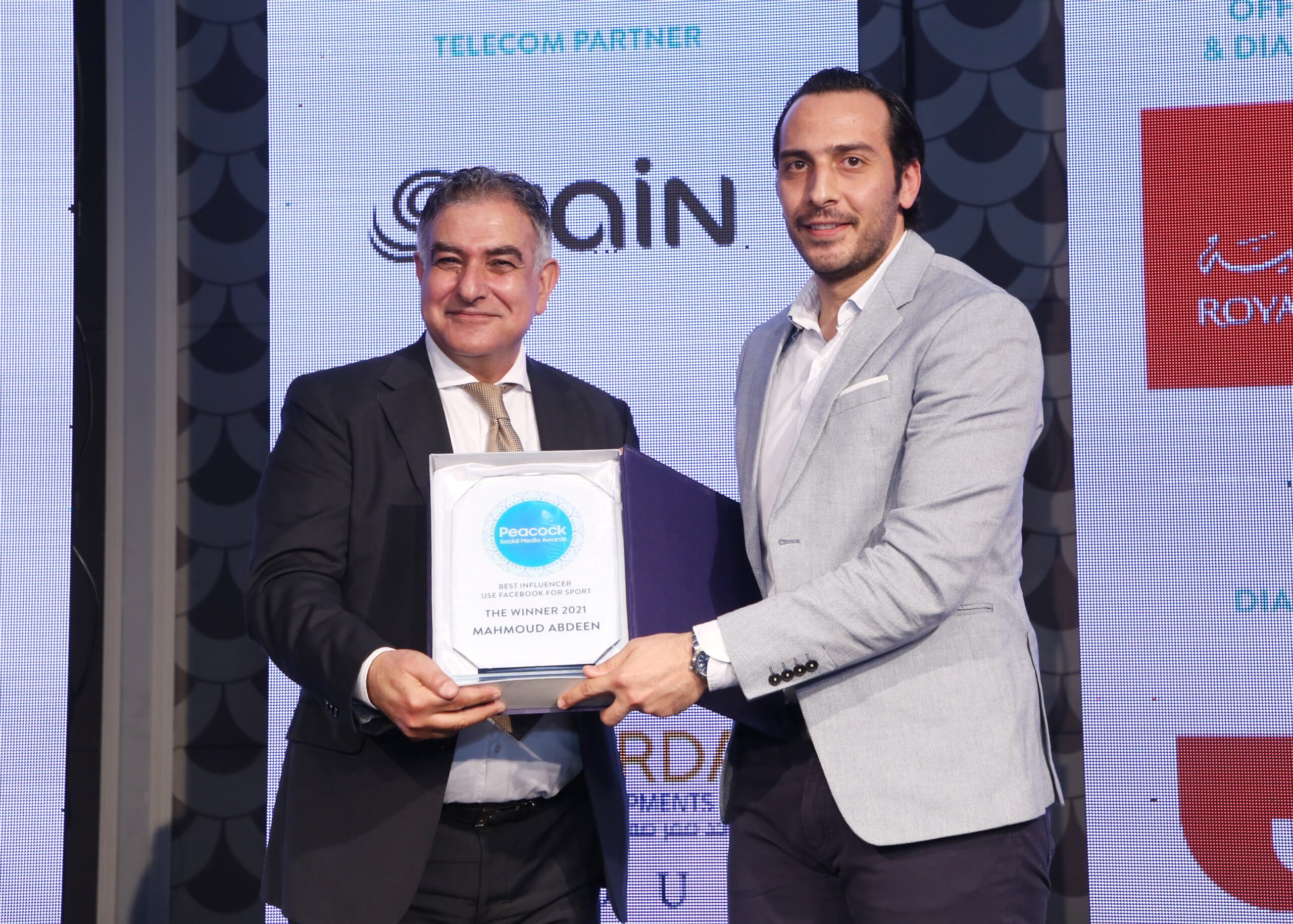 Mahmoud Abdeen الكابتن محمود عابدين
BEST INFLUENCER USE FACEBOOK FOR SPORT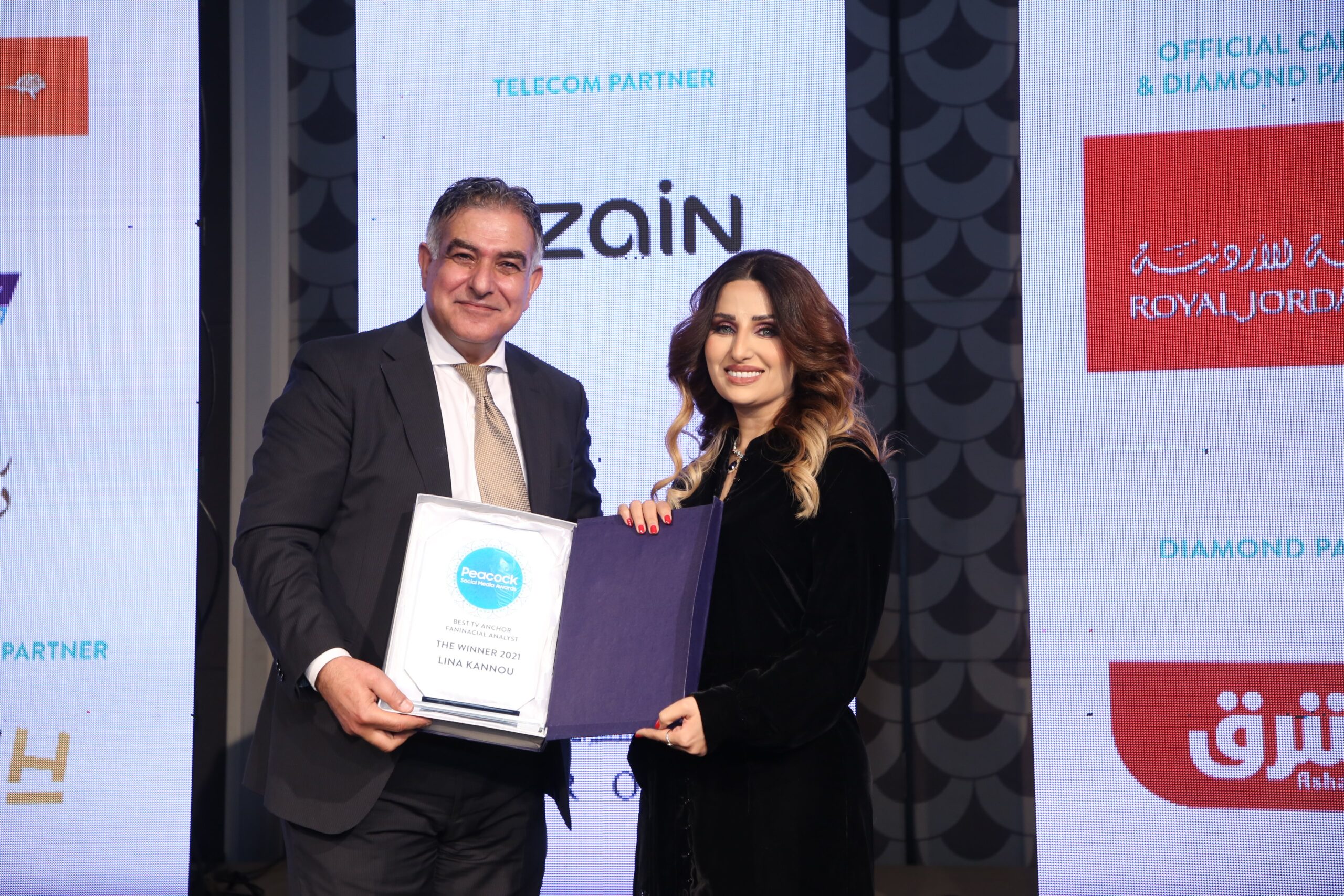 Lina Kanou لينا قنوع
BEST TV ANCHOR IN FINANCIAL ANALYSIS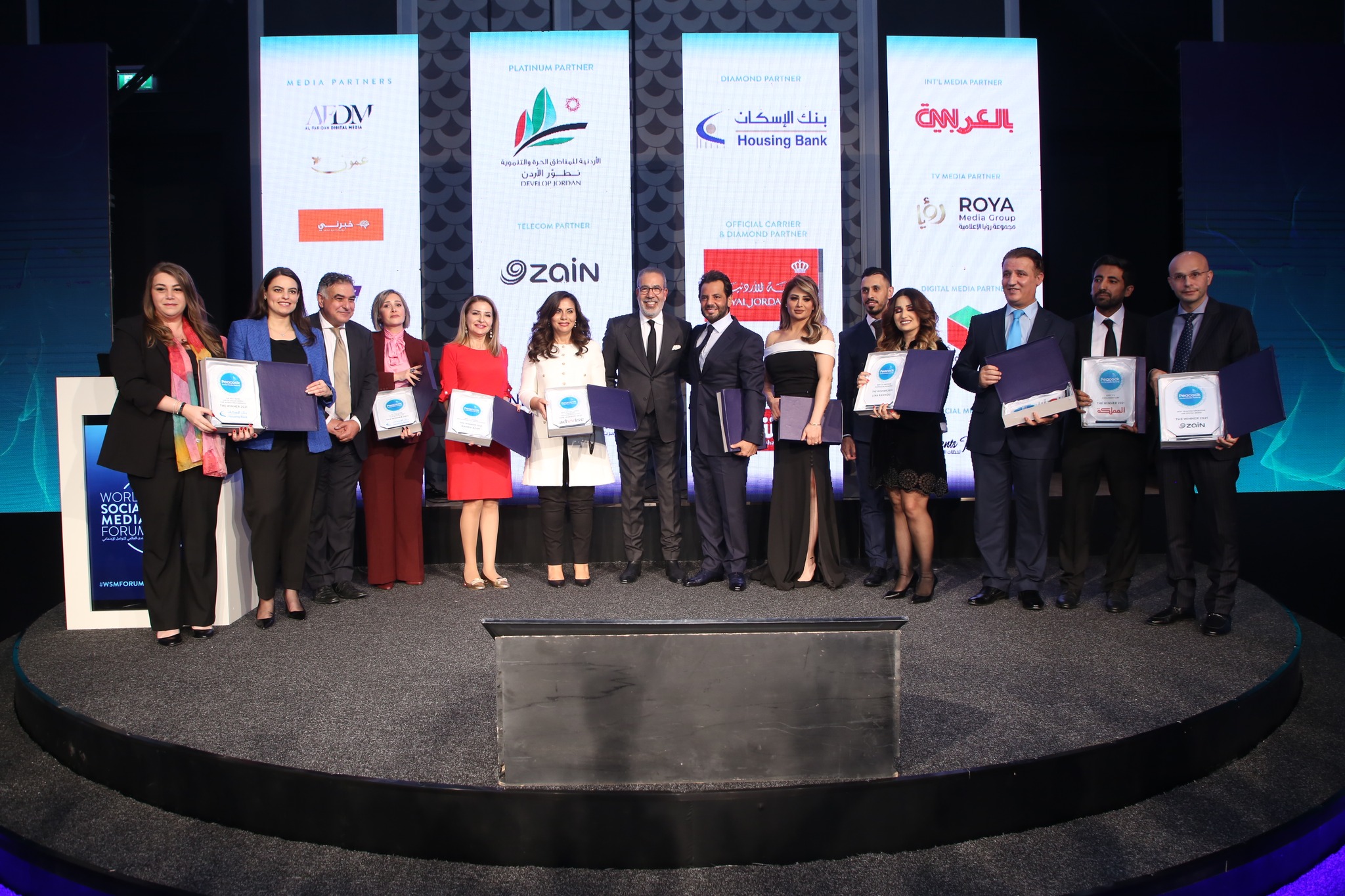 INFLUENCERS & CELEBRITIES
Congrats to the Winners of 2019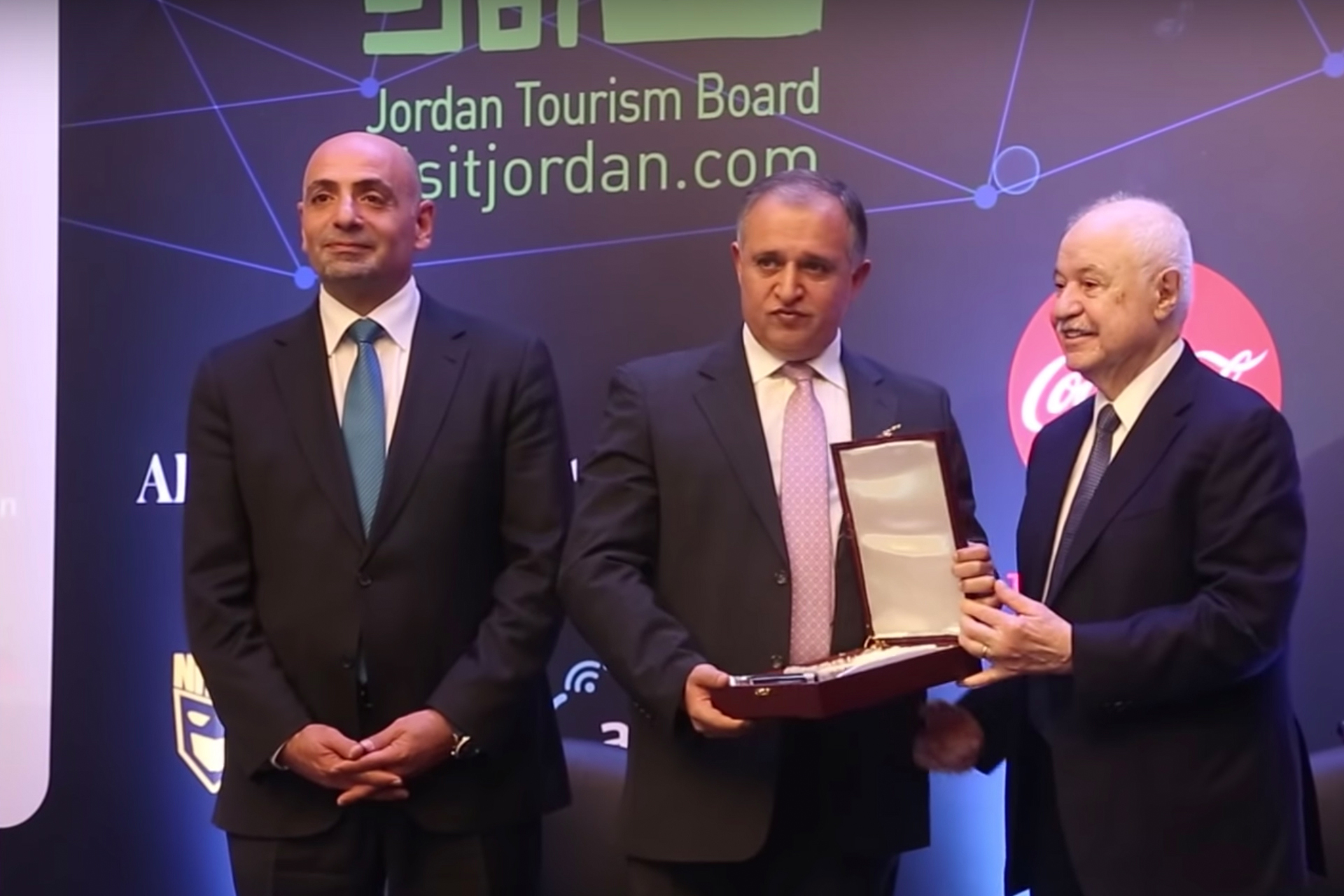 الدكتور معن قطامين Dr.Maen Qatamin‎
BEST PUBLIC FIGURE USE SOCIAL MEDIA FOR PUBLIC AFFAIRS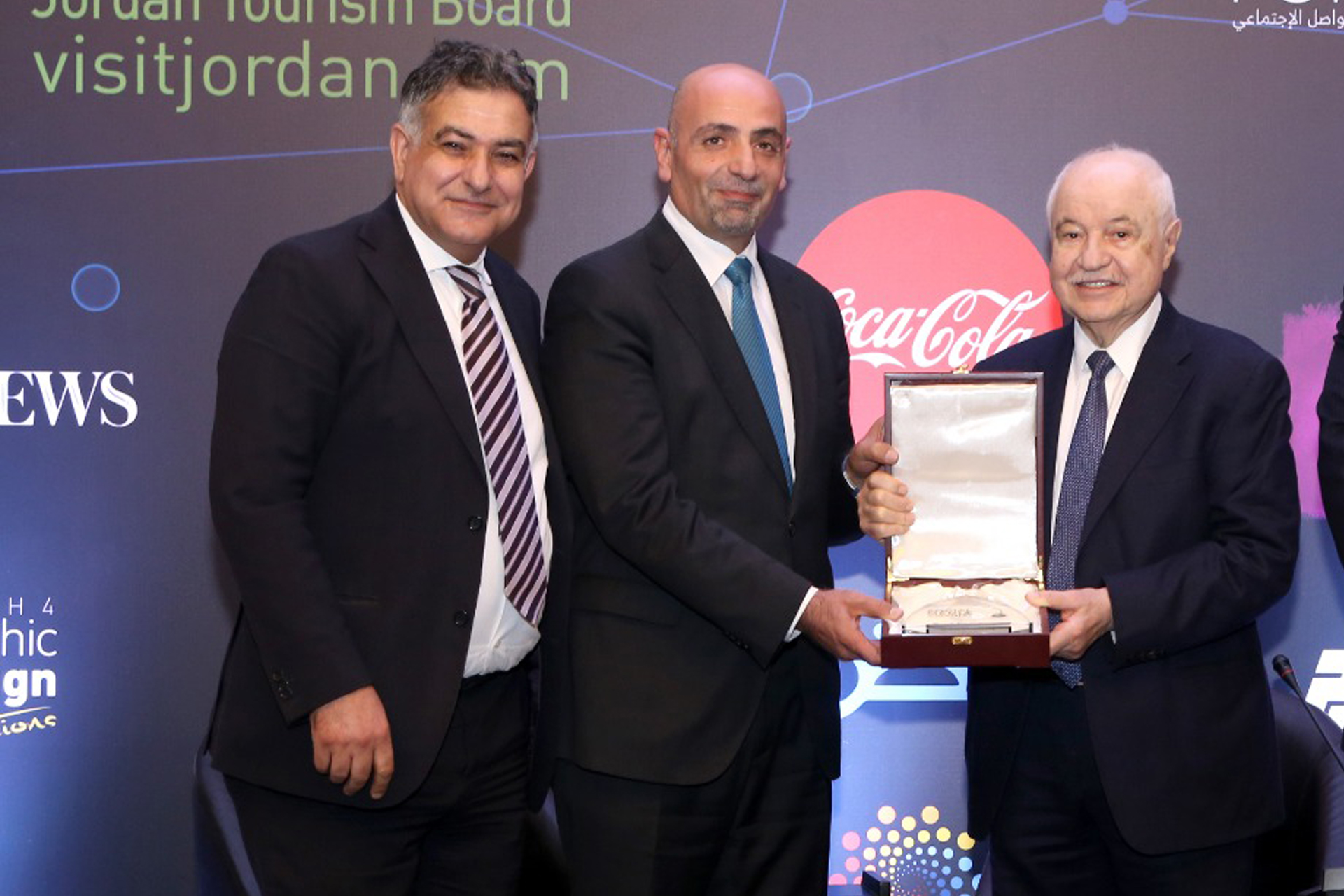 Dr. Abed Al Razzaq Arabiyat
BEST USE OF FACEBOOK FOR TOURISM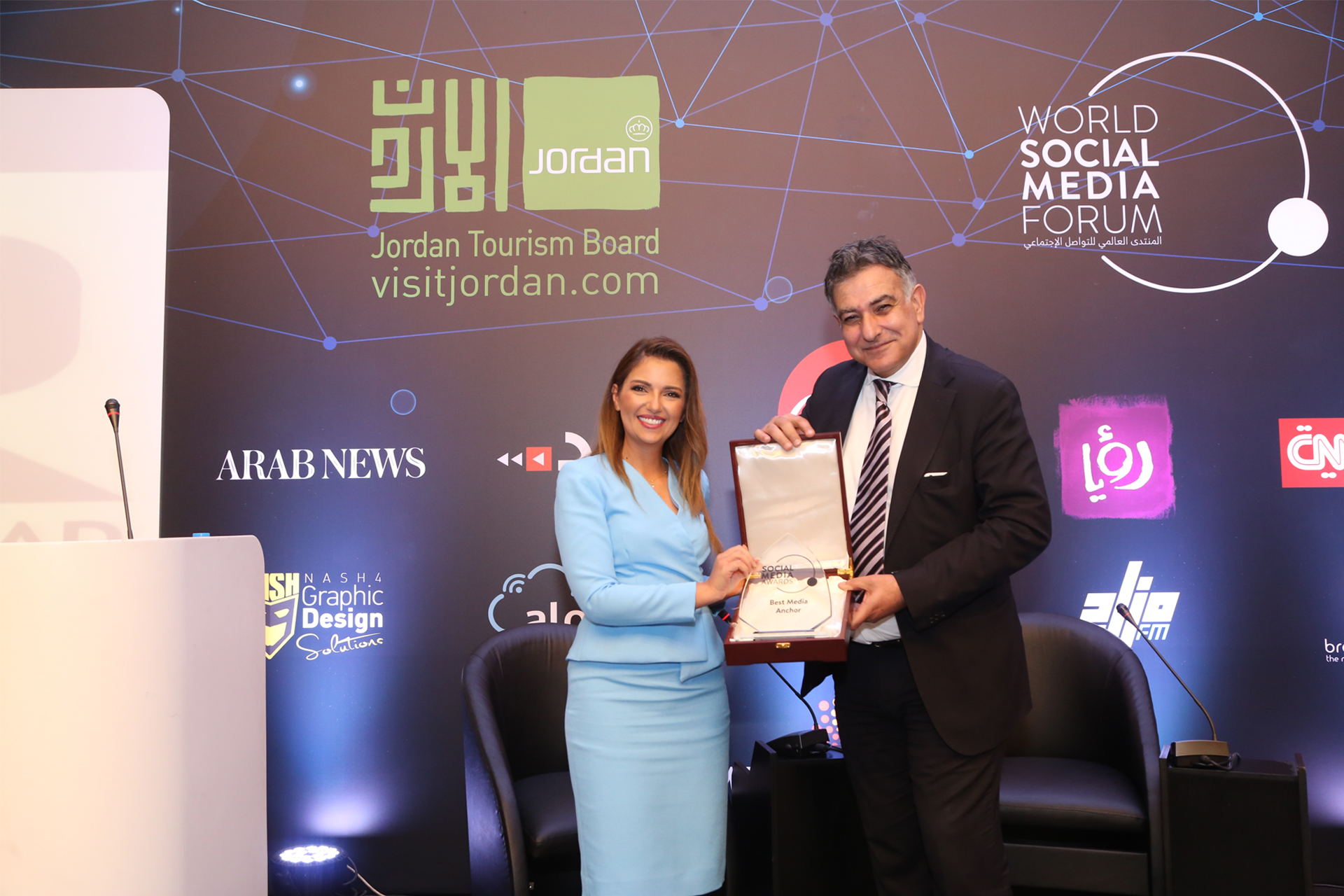 Sandy Al Habashneh الإعلامية ساندي الحباشنة
BEST TV ANCHOR USING SOCIAL MEDIA FOR HUMAN AFFAIRS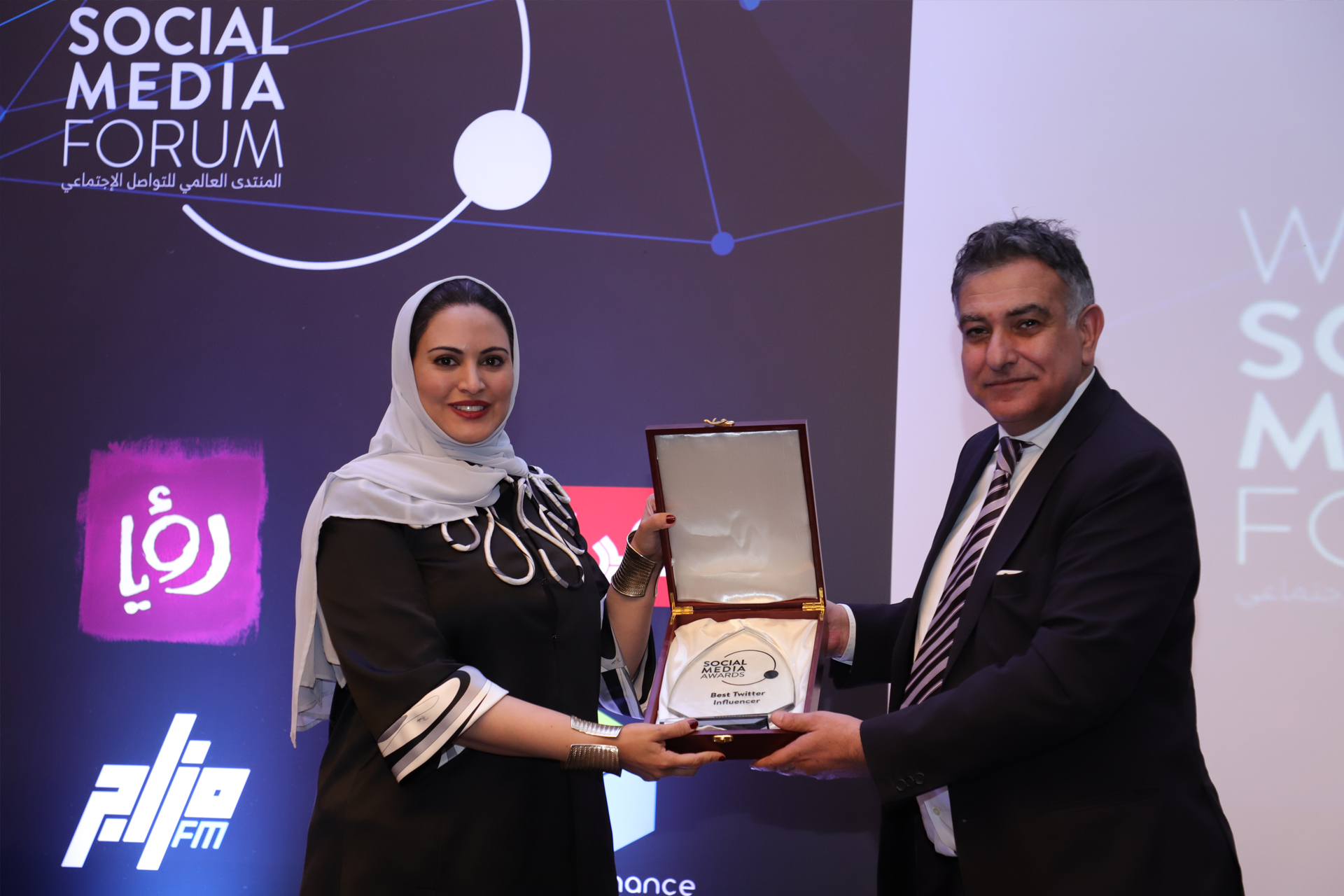 Muna AbuSulayman منى ابو سليمان
BEST MEDIA FIGURE USING TWITTER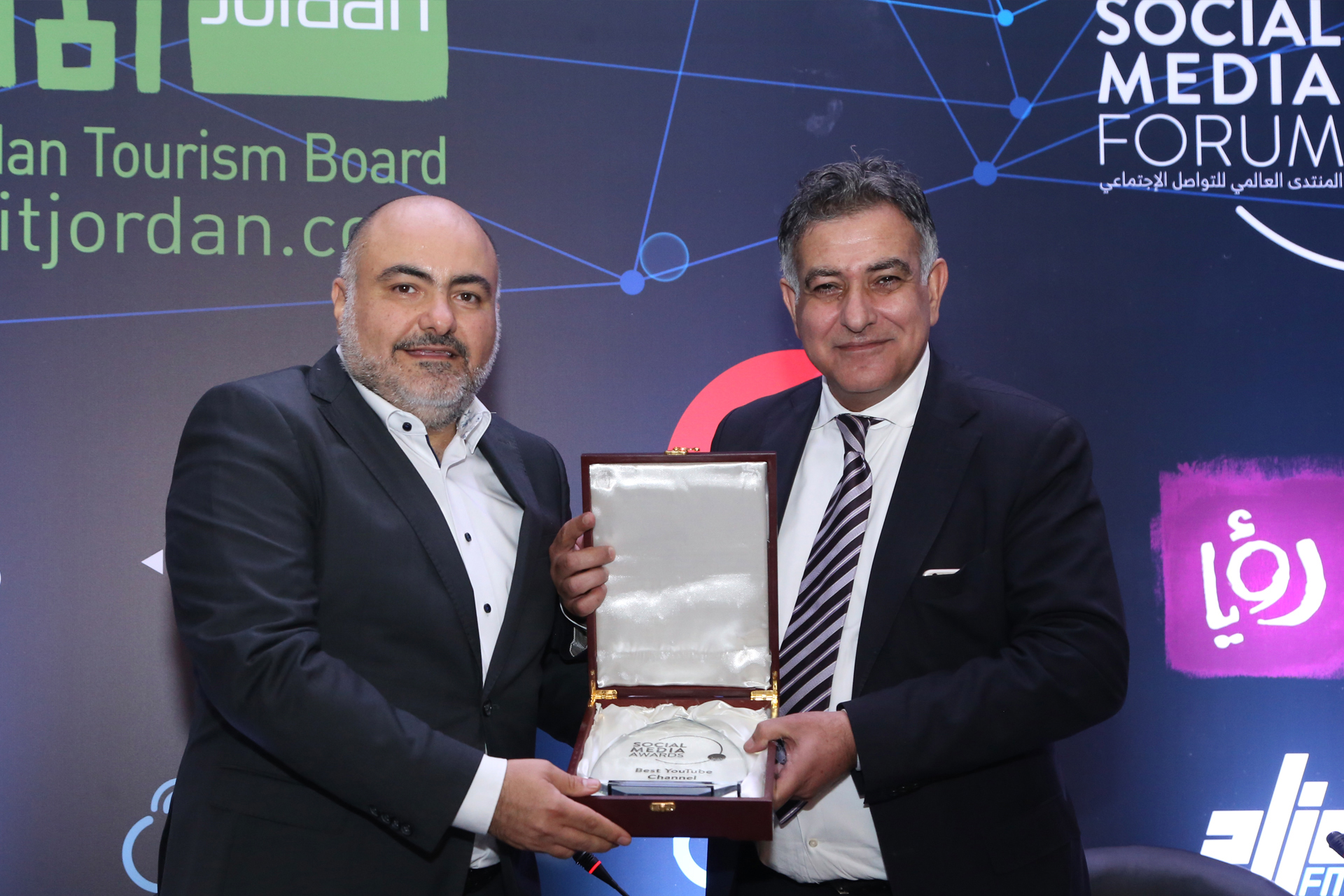 مؤسس "حياة عيلتنا" المنتج شادي شرايحة
أفضل فيلم قصير على اليوتيوب
Hadeel Shehadeh هديل شحادة
BEST INFLUENCER USE INSTAGRAM FOR FASHION